Driver of the Month
Balwinder Singh | November 2023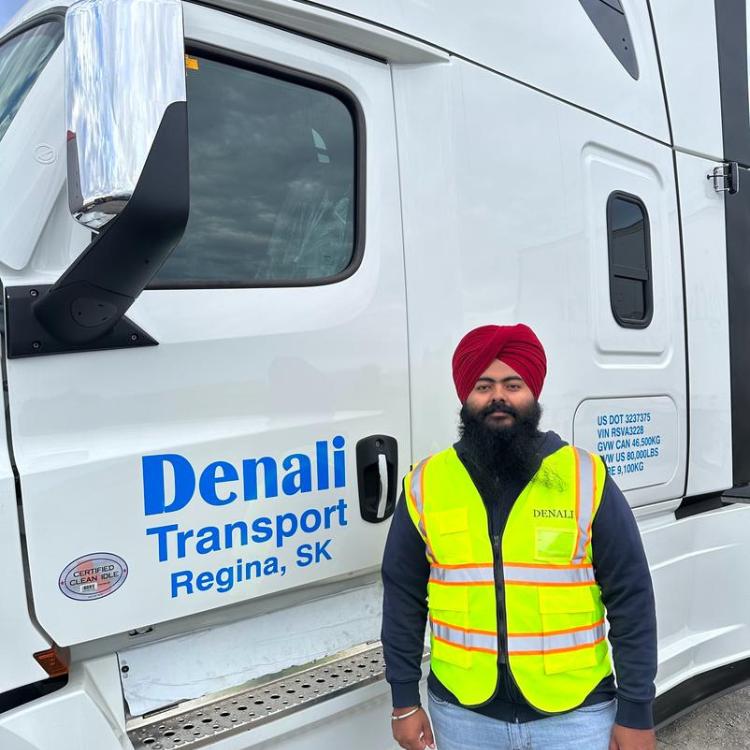 Denali Transport
Congratulations to Balwinder Singh with Denali Transport who is the STA Professional Driver of the Month for November 2023!
Three years ago, Balwinder made the move from Brampton, Ontario to Saskatchewan in pursuit of his career in long haul trucking. Since his arrival, he has consistently demonstrated exceptional reliability, punctuality, and an unwavering commitment to his role at Denali Transport Inc. Balwinder has become one of the most dedicated and trustworthy drivers within the organization, consistently delivering safe and timely results without fail.
Moreover, Balwinder has extended his impact beyond his individual responsibilities by actively contributing to the growth of the industry. He has taken on the role of training young drivers within Denali, helping them acclimate to the work culture and instilling safe driving practices. His dedication to mentoring and supporting his colleagues makes him a valuable team player.
Balwinder's colleagues hold him in high regard, and both Denali and customers share a consensus of positive feedback regarding his performance. His contribution has been invaluable, and we take great pride in recognizing him as a significant asset. We look forward to many more years of success with Balwinder!
2 to 5 Years Years of Service
The Professional Truck Driver of the Month award has been established to recognize the men and women behind the wheel that make our industry great. We want to thank them for all the work and time they put on the roads for us!
Driver of the month receives
Certificate of Recognition
$25 Prepaid VISA card
SGI Canada and STA promo items
Complimentary copy of the Western Canada Highway News
Recent Drivers of the Month