STA Hosts Annual Golf Classic
August 24, 2021
The Saskatchewan Trucking Association was pleased to host our Annual STA Golf Classic at the beautiful Dakota Dunes Golf Links course on August 19, 2021. We were treated to a beautiful day of golf, laughs, and of course, food!
Thank you to the countless sponsors (listed below) who helped make this day special, from prizes and gifts to food and drink, you helped make this a great day.
Another thanks to all those that joined us on the links! We registered 108 golfers for this year's event and can safely say everyone was able to make it!
Although things looked a little different at this year's golf tournament, we look forward to getting back to the traditional Shotgun start next year!
Thank you to the Members for being part of another memorable STA Event.
Sponsors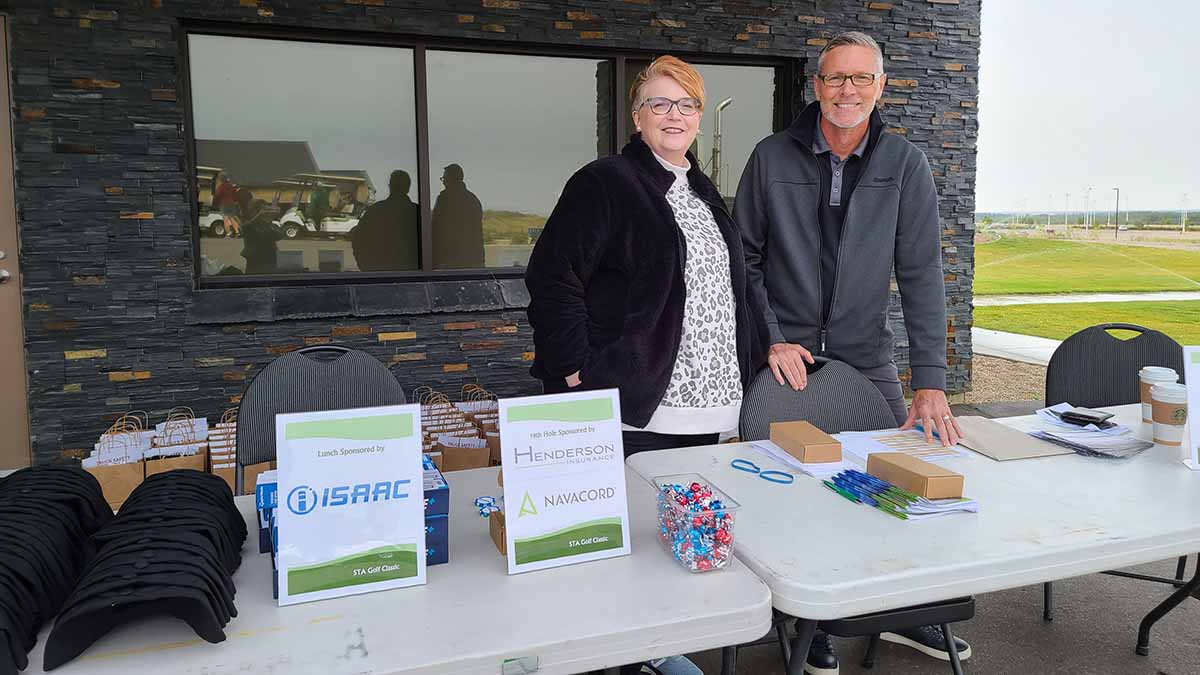 Aero Delivery—Hole Sponsor & Power Cart Sponsor
Cummins Inc—Hole Sponsor
Doepker Industries Ltd—Hole Sponsor & Participant Gift
Ducks Agro Ltd—Hole Sponsor
Fountain Tire—Hole Sponsor
Henderson Insurance/Navacord—19th Hole Sponsor
Inland Kenworth—Hole Sponsor
ISAAC Instruments—Lunch Sponsor & Participant Gift
Jay's Transportation—Hole Sponsor
KAL Tire—Hole Sponsor & Winning Team Gift
Maxim Truck & Trailer—Hole Sponsor
National Tank Services—Hole Sponsor & Participant Gift
Northern Resource Trucking—Trucking Contest Prize Sponsor
Orchard Transport—Hole Sponsor
RDK Transportation—Hole Sponsor
Redhead Equipment & Mack Trucks—Participant Gift Sponsor
RSB Logistics—Hole Sponsor
Sterling Truck & Trailer—Hole Sponsor
STA AGM, Conference & Gala
October 28th
Register for the 85th AGM, Conference & Gala! It is just around the corner, hear from guest speakers, laugh with a comedian and stay for the awards.