Henry Wall of Aero Delivery Named Recipient of the 2021 STA VOLVO Trucks Canada Driver of the Year Award
October 29, 2021
Annual award showcases the contributions of drivers who truly go the extra mile for their customers and companies.
Award Presented at the Saskatchewan Trucking Association AGM & Gala
Henry Wall of Aero Delivery, Saskatoon was named recipient of the 2021 STA Volvo Trucks Canada Driver of the Year Award. The recognition was announced at the 2021 STA AGM and Awards Gala, held Friday October 29th.
Wall has a forty year history with Aero Delivery and commonly commands a five tonne reefer cube truck. Always happy to lend a helping hand, Henry generously shares his experience and knowledge with other drivers as the company trainer for all new five tonne drivers. His strong commitment to developing a safety culture at Aero includes training in BRC, HACCP and PDIC, and a Safety Bonus award in 2020..
"Big congratulations Henry, for very well-deserved accolades," said Brett Marcoux, President of Aero Delivery. "We're very proud and happy for you and thank you for being part of our team for so many years."
The Saskatchewan Trucking Association advocates on behalf of the trucking industry in the province, encouraging safety training and professional development for all industry players.
"The STA is proud to support our members and their incredible drivers who keep our highways safe and ensure the economy of Saskatchewan keeps moving" said Susan Ewart, Executive Director of the Saskatchewan Trucking Association, recognizing the important contributions made by drivers.
Meet Henry Wall, 2021 Driver of the Year
Henry Wall has been a professional driver for 41 years, beginning his career as an Owner Operator in April 1980 for Aero Delivery. He still drives for the same company today. The majority of his time, Henry drives a 5 tonne Reefer Cube Truck out of Saskatoon but he has been through ever major city in Northern Saskatchewan.
Henry has previously been awarded the STA's Driver of the Month award as well as Aero Delivery's Safety Bonus Award in 2020. He has completed his BRC, HACCP and PDIC courses and because of that experience and knowledge, Henry also now acts as the Company Trainer for all new 5 tonne drivers.
He is a wealth of information to all drivers, new and old and is always around, willing to lend a helping hand for anyone who needs it. His experience helps him to cultivate the Safety Culture at Aero Delivery and instills a strong commitment to safety in all his trainees.
Henry Wall truly is an exemplary and admired individual who always has a warm smile and a friendly word for everyone he encounters.




Congratulations Henry, your efforts and dedication to the Trucking Industry are appreciated and valued!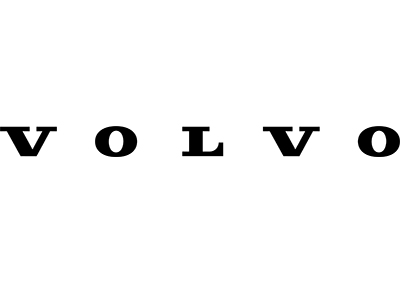 To learn more about the STA Volvo Trucks Canada Driver of the Year program, visit sasktrucking.com.
Do you need a solution to reduce your work place injuries & illnesses?
Trucking Industry Certificate of Recognition
Are you looking to provide your employees with new skills? Is having a safe and employee-friendly workplace part of your company culture? The Trucking Industry Certificate of Recognition (CoR) is an industry-evaluated health & safety program recognized by the WCB and Work Safe Saskatchewan.