This course provides an introductory overview of the auditing process, auditor ethics and audit techniques.
Course Content
Auditing Theory
Types of Audits
Principles of Auditing
Role of an Auditor
Audit Steps
Benefits of Taking Fundamentals of Auditing
Understand the processes of risk-based auditing.
Development of skills necessary for documentation processing.
Demonstrated ability to obtain and evaluate evidence to determine the fulfillment of audit criteria.
Who Should Take This Course?
Safety Professionals
Management Professionals
Admission Requirements and Prerequisites
Health and Safety System (HSSB) is a prerequisite for this class.
Mandatory or Elective Training: CTSC Mandatory, CTSP Mandatory, Certificate of Recognition Mandatory
Student Profile: Safety and Management Professionals
Pre-requisites: Health and Safety System Building (HSSB)
Language of Instruction: English
Course Calendar
Instructor-led in-person and video conference training is offered on a calendar schedule.
Upcoming Opportunties
Watch this page for upcoming opportunities.
INSTRUCTION
Instructor-Led via Video Conference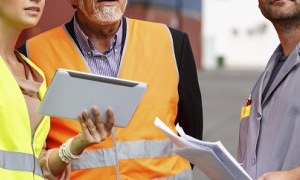 STA Sponsorship and Advertising
Get Involved!
Sponsorship Ignites Events and Programs. Join the Momentum and Invest!