Scholarships
The Saskatchewan Trucking Association (STA) Scholarship Program is designed to support those that are wishing to further their education into post-secondary. Special consideration is given to those that are specializing in an area within the truck transport industry.
2021 Scholarship Winners

Colton Berner of Stoughton, SK
Colton spent much of his childhood in New Zealand and Australia but returned to his homeland of Canada to finish out his high school career. He comes from a small farming community in Saskatchewan and his family have been actively involved in the Trucking Industry for a number of generations.
Colton obtained his 1A license at the young age of 18 and has been experiencing all the amazing places Canada has to offer via his routes that took him across much of the country. He will be attending Olds College in order to complete a Diploma in Agricultural Management.
Michaela Shaw of Regina, SK
Michaela graduated from Miller Comprehensive High School as one of the top performers of her class. She achieved her place on the Honour Roll with a 96% average. She is an exemplary member of the community - volunteering her time and services with her church at various events like Christmas and Fall Suppers. She's also volunteered with the Regina Food Bank, Souls Harbour and College Park Retirement Home showing her dedication to improving our communities and helping others.
Her family have been active members in the Trucking Industry with her father currently employed by Kindersley Transport. She will be attending the University of Regina working toward a degree in Pharmacy.
Ashley Roussel of Saskatoon, SK
Ashley 's comes from a modest family, working in the trucking industry but she never let that stop her goal to be a positive force in our Canadian Community. She has worked with both Prairie Harm Reduction and the Metis Addictions Council and has volunteered her time and services in Saskatoon working with the First Nations communities there in Harm Reduction, Outreach and Youth Oriented programs.
She obtained a Bachelor of Psychology in 2020 from the University of Saskatchewan, obtaining a position on the Dean's Honour Roll with her exceptional grades. Having been accepted to multiple law schools across the country, she will be focusing the remainder of her studies at the University of Victoria to complete a Law Degree specializing in JD and Indigenous Legal Orders.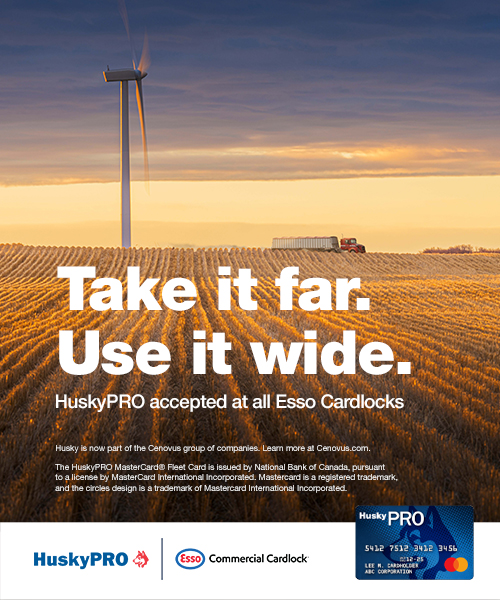 Western Canada Highway News
Fall 2021 Issue
Read articles and keep up-to-date about the trucking industry across Western Canada and beyond.