Driver of the Month
Clinton Hanson | December 2022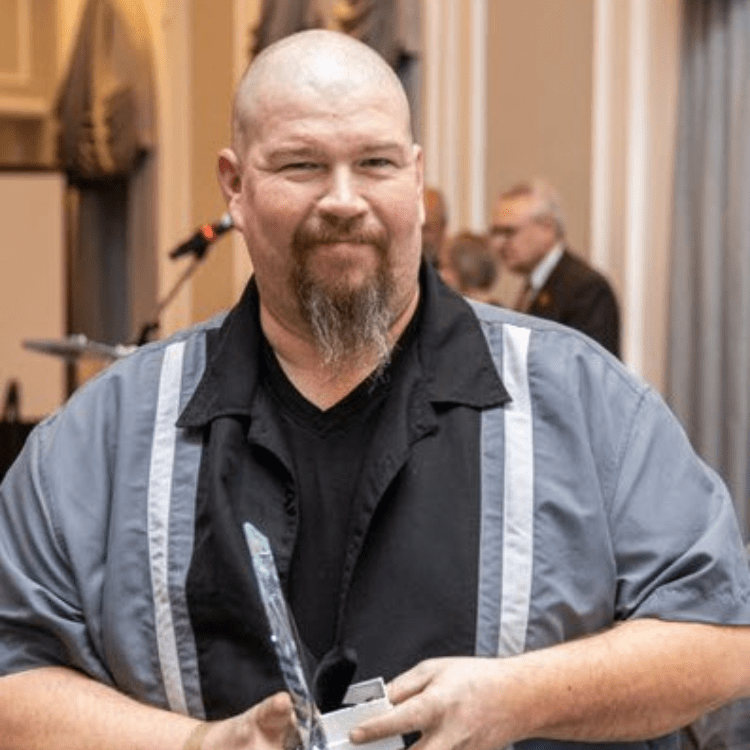 Bison Transport
Congratulations to Clinton Hanson with Bison Transport who is the STA Professional Driver of the Month for December 2022!
Clinton started with Bison in 2002, and has 23 years of professional driving experience. His experience and professionalism are sought after and valued when looking at opportunities to improve the switch network and other areas of the business.
He has accumulated over 1.83 million consecutive accident-free miles hauling turnpikes, which exemplifies Clinton's commitment to safety. It is a remarkable achievement when you consider all the added challenges and responsibility for pulling 2 -53' trailers. His passion for the industry and making it better for all involved really sets him apart.
A job well done!
16 to 20 Years Years of Service
Special Skills: Compliance, Security, Communication, Safety,
The Professional Truck Driver of the Month award has been established to recognize the men and women behind the wheel that make our industry great. We want to thank them for all the work and time they put on the roads for us!
Driver of the month receives
Certificate of Recognition
$25 Prepaid VISA card
SGI Canada and STA promo items
Complimentary copy of the Western Canada Highway News
Previous Drivers of the Month
Western Canada Highway News
Fall 2022 Issue
News, Profiles and Reports on Western Canada's Trucking Industry